Robert E. Hoffman
President, CEO and Chairman of the Board
Robert E. Hoffman has served as our President and Chief Executive Officer since November 8, 2021, as our Chairman since June 2018, and as a director since April 2018. He has served as a member of Aslan Pharmaceuticals, Inc.'s Board of Directors since October 2018 and as a member of Antibe Therapeutics Inc.'s Board of Directors since November 2020 and as its chairman since May 2022. Mr. Hoffman served as Senior Vice President and Chief Financial Officer of Heron Therapeutics, Inc., a publicly-held pharmaceutical company from April 2017 to October 2020. Prior to joining Heron Therapeutics, Mr. Hoffman was CFO of various biotechnology companies including Arena Pharmaceuticals and AnaptyBio. Mr. Hoffman formerly served as a member of the Board of Directors of Kura Oncology, Aravive, and CombiMatrix Corporation. Mr. Hoffman served as a member of the Financial Accounting Standards Board's Small Business Advisory Committee from 2010 until 2020. Mr. Hoffman holds a B.B.A. from St. Bonaventure University.
Greg A. Johnson
(Acting) Head of Operations
Greg Johnson has more than 25 years of experience in Biotech and Clinical Research, with recognized expertise in strategic planning, project management and operations management, as well as in electronic data capture and the implementation and use of computerized systems in a clinical research setting. Mr. Johnson is a principal with Cagley Johnson Consulting Inc. Prior to founding his consulting company, he was Chief Operating Officer then President and Chief Financial Officer for MedGenesis Therapeutix (2007-2017). Mr. Johnson previously held a number of senior roles at PRA International (1992-2007; now PRA Health Sciences) in four different countries. Mr. Johnson has an M.Sc. in Clinical Research from Liverpool John Moores University, professional certification (PMP) through the Project Management Institute and is a Fellow of the Institute of Clinical Research (FICR).
Scott Praill, C.P.A.
Chief Financial Officer
Scott Praill, CPA, BSc. has been our Chief Financial Officer since January 29, 2013 and previously served as a consultant to Del Mar Pharmaceuticals (BC) Ltd. From 2004 to January 2013, Mr. Praill was an independent consultant providing accounting and administrative services to companies in the resource industry. Mr. Praill served as CFO of Strata Oil & Gas, Inc. from June 2007 to September 2008. From November 1999 to October 2003, Mr. Praill was Director of Finance at Inflazyme Pharmaceuticals Ltd. Mr. Praill completed his articling at Price Waterhouse (now PricewaterhouseCoopers LLP) and obtained his Chartered Professional Accountant designation in 1996. Mr. Praill obtained his Certified Public Accountant (Illinois) designation in 2001. Mr. Praill received a Financial Management Diploma (Honors), from the British Columbia Institute of Technology in 1993, and a Bachelor of Science from Simon Fraser University in 1989.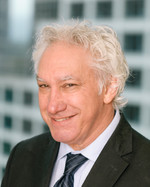 Dennis M. Brown, Ph.D.
Chief Scientific Officer
Dr. Dennis Brown, PhD, has been our Chief Scientific Officer since January 25, 2013. Dr. Brown is one of our founders and has served as Chief Scientific Officer and director of Del Mar Pharmaceuticals (BC) Ltd. since inception. Dr. Brown has more than thirty years of drug discovery and development experience. He has served as Chairman of Mountain View Pharmaceutical's board of directors since 2000 and is the President of Valent. Since March 2020, he has served as a director of Rakovina Therapeutics, Inc., a Canadian public company (TSXV:RKV). In 1999 he founded ChemGenex Therapeutics, which merged with a publicly traded Australian company in 2004 to become ChemGenex Pharmaceuticals (ASX: CXS/NASDAQ: CXSP), of which he served as President and a Director until 2009. He was previously a co-founder of Matrix Pharmaceutical, Inc., where he served as Vice President (VP) of Scientific Affairs from 1985-1995 and as VP, Discovery Research, from 1995-1999. He also previously served as an Assistant Professor of Radiology at Harvard University Medical School and as a Research Associate in Radiology at Stanford University Medical School. He received his B.A. in Biology and Chemistry (1971), M.S. in Cell Biology (1975) and Ph.D. in Radiation and Cancer Biology (1979), all from New York University. Dr. Brown is an inventor of many issued U.S. patents and applications, many with foreign counterparts.